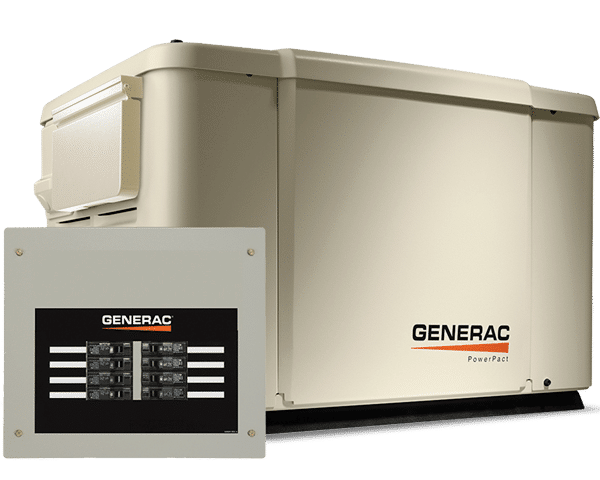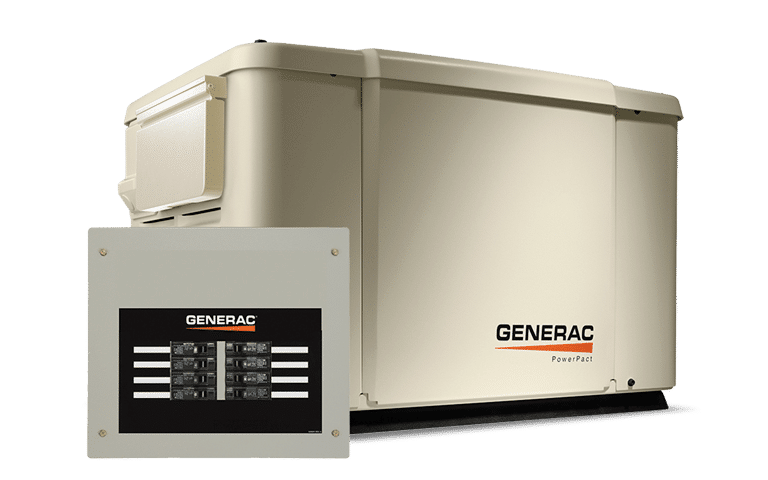 Generac PowerPact 7.5kW Home Backup Generator
$2,049.00*
* Prices subject to change. Prices do not include applicable setup or delivery fees. Please contact us for latest pricing.
Contact us for price
Stock status: Call Store for Availability
Generac's 7.5 kW PowerPact™ home standby generator is the affordable, automatic alternative to portable backup power. Features incorporate many of the qualities and reliability of the best selling Guardian Series, while remaining the most affordable home standby generator available. Significantly quieter than a portable generator, it protects the home's most essential circuits, like refrigerators, well pumps and select appliances, without having to manually set up during inclement weather, refuel, or run electrical cords.