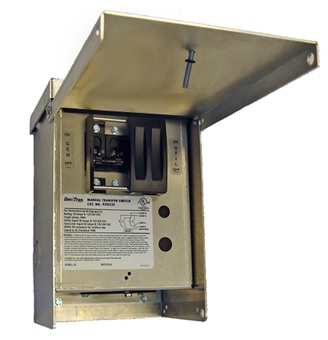 Generac 30-Amp 1-2 Circuit Manual Transfer Switch
$349.99*
* Prices subject to change. Prices do not include applicable setup or delivery fees. Please contact us for latest pricing.
Contact us for price
Stock status: Call Store for Availability
Compatible with portable generators starting at 5kW with a 30-Amp receptacle, the manual transfer switch can safely deliver power to 1-2 of your most essential circuits like a gas furnace, well pump, or electric hot water heater, or to two smaller circuits such as your refrigerator or sump pump. For your convenience, the switch can be installed indoors or outdoors and is equipped with a direct cord connection, meaning generator connection is quick and easy. Generac recommends installation be completed by a certified electrician. Click HERE to find an electrician in your area.