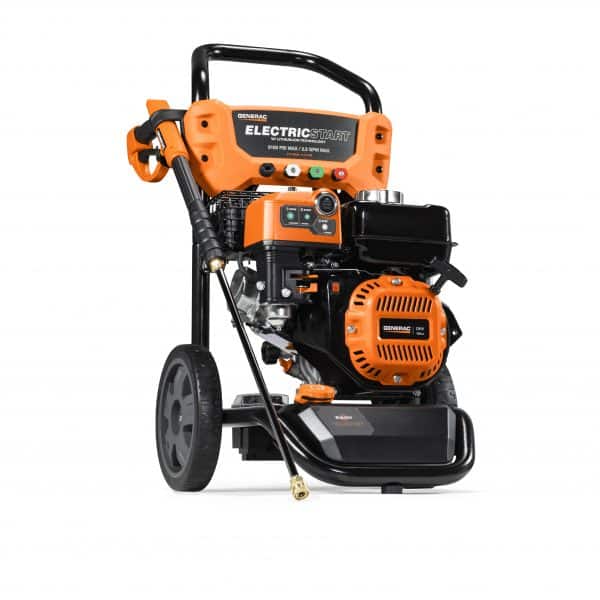 Generac 3100PSI Electric Start Pressure Washer
$499.00*
* Prices subject to change. Prices do not include applicable setup or delivery fees. Please contact us for latest pricing.
Contact us for price
Stock status: Call Store for Availability
Whether you're washing the car or refreshing the appearance of your home and surrounding landscape, the Generac 3100 PSI pressure washer boasts Electric Start capabilities to simplify the starting process and promote smooth product operation. Equipped with a Lithium-ion battery that provides up to 50 starts, the 3100 PSI unit also features an easy-to-access detergent tank and Horizontal Axial Cam pump with easy access connections for trouble-free assembly and enhanced cleaning results.